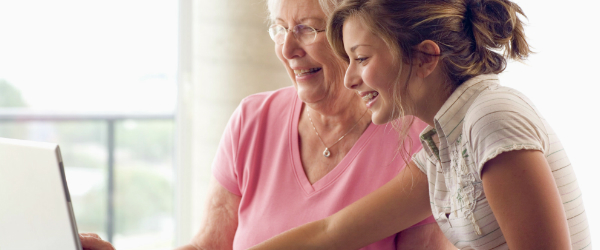 The idea is simple and extremely useful: allow older people to meet each other on an online platform dedicated, on the one hand, to promoting sociability and, on the other, to building ties with new generations, while transmitting to them the knowledge gained in a lifetime. This project was created in relation with Special Age—the first social network for "differently young"—, which will be presented at the Campidoglio, in Rome, on Thursday, 5 June, 4:00 pm-7:00 pm, at the Sala del Carroccio. 
The lectures of the afternoon, opened by the Honorable Franca Biondelli, Secretary of Labor and Social Policy, will be given by Angela Musolesi, founder and president of Special Age; Giuseppe De Rita, President of Censis; and Carlo Galimberti, Professor in Psychology of Social Communications at the Catholic University of the Sacred Heart in Milan.
"With a team of specialists, the first social network in the world for seniors has been created—says Angela Musolesi—, a project that has already been presented in some centers, where it was greatly appreciated by the elderly in the Capital. Moreover, thanks to a special section on our site: "Elderly for Youth," where the network's members can decide to dedicate time to sharing their and / or human work experience with young people, this opportunity is very welcome. Communicating experience to young people and building bridges between old and young is a subject that our beloved Pope has spoken about, and so this is indeed very timely." 
Join "Special Age"