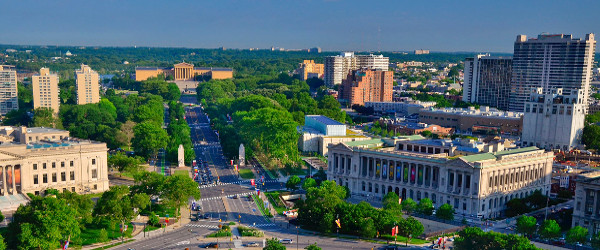 Philadelphia is preparing to welcome "more than one million people" and considers it "a great honor" to be able to host the World Meeting of Families, the Festival of the families and the visit of Pope Francis. As the preparations for the meeting—which will begin on 22 September—advance, Philadelphia's Mayor, Michael Nutter, spoke about the progress of the organizational work at a press conference held in Rome. 
"Philadelphia is a truly global city, for global events, and the World Meeting of Families is precisely that. We have been working for over a year to organize the event, which will take place primarily in the Pennsylvania Convention Center; but then there will be other public events in which Pope Francis will take part. All the organizational work and the coordination of logistics, security and transport is going very well. We look forward to this—he concludes—and we are ready. "
Meanwhile, on the Meeting's website (www.worldmeeting2015.org), an online shop with over 100 products "branded" Philadelphia, including caps and rosaries, is now open. 
L' Intervista a Michael Nutter di Radio Vaticana