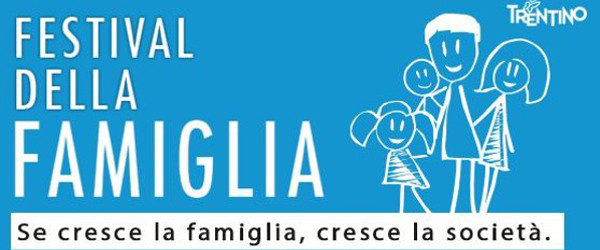 This year again the Family Festival will be celebrated. On 4 and 5 December, the Conference Center of Riva del Garda will host the event's sixth edition, on the theme "Educating Community and Competitiveness: A Challenge for People's Welfare and Social Cohesion." 
This year, the organizers explain, "the focus is on municipal, regional and national family policies, on educational activity and on the need to establish a new pact throughout the territory, in which not only family, school, associations, third sector entities but also museums, sports clubs, supermarkets, bars and municipalities can and must act as educational agencies."
From 27 November to 3 December, there will be gatherings in view of the festival, with conferences, round tables, workshops and exhibitions. "At the festival of the family—the promoters add—, with the help of experts and through the account of practical experiences, the participants will reflect on how education can become a collective effort; how to coordinate policies for family welfare with educational policies, and ultimately whether there is a tie between policies for family welfare and those for development. We face the crisis by looking toward the future, starting from communities that educate and educate themselves."
For information, registration and the program: www.festivaldellafamiglia.eu