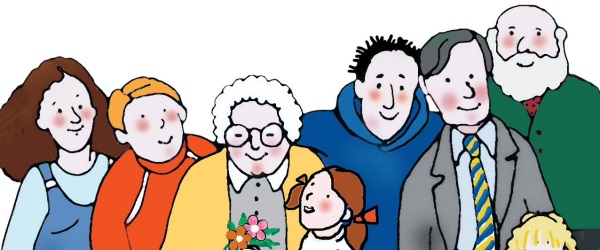 The XX World Day of Families promoted by the UN on 15 May 2014 provided an opportunity to develop a rich and complete vision of the family from various points of view.
In the days leading up to the event, and also in the days following, discussion regarding having meals together as a family took place: as having meals together is an opportunity for communication among all the members of the family from the youngest members to the elderly. To this end, there were many campaigns organized around this theme of eating together, which have been promoted in diverse nations in the world. A study has demonstrated that eating together as a family can greatly reduce the risk of obesity in children. 
The day also allowed for reflection upon related themes such as low birth rates, particularly in Spain, the costs facing families with disabled children, and the rights of adoptive parents. 
There were also numerous celebrations that took place outside of Europe in countries such as China, Angola, Cuba, and Armenia. 
The Family Watch offered a notable contribution on the theme of the importance of the family for social development. A video, initially presented last February, was made available on their website.