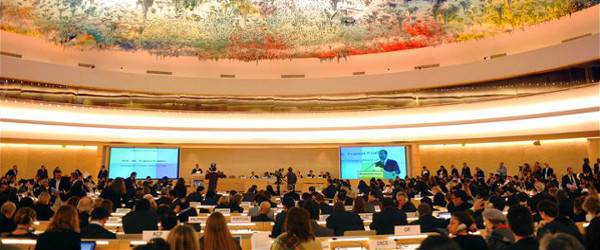 By 26 votes in favor, 14 against and 6 abstentions, on June 25th, the UN Human Rights Council acknowledged that "the family has the primary responsibility for the nurturing and protection of children and that children, for the full and harmonious development of their personality, should grow up in a family environment and in an atmosphere of happiness, love and understanding." On the occasion of the 20th anniversary of the International Year of the Family, the UN Organization has also decided to create a working group for the promotion of positive references to the family and to reverse the trend that in recent times has seen the family only as a center of conflict, problems and human rights violations. 
This resolution to "protect the family" was backed by Algeria, Benin, Botswana, Burkina Faso, China, Congo, Ivory Coast, Ethiopia, Gabon, India, Indonesia, Kazakhstan, Kenya, Kuwait, Maldives, Morocco, Namibia, Pakistan, the Philippines, the Russian Federation, Saudi Arabia, Sierra Leone, South Africa, the United Arab Emirates, Venezuela, and Vietnam. Opposition was put up by Italy, Austria, Chile, the Czech Republic, Estonia, France, Germany, Ireland, Japan, Montenegro, the Republic of Korea, Romania, the United Kingdom and the United States. The following countries abstained: Argentina, Brazil, Costa Rica, Mexico, Peru and the Republic of Macedonia. Cuba did not vote.
During the meeting, Archbishop Silvano Maria Tomasi, Permanent Observer of the Holy See at the UN in Geneva, spoke of the family as "the basic unit of human society," highlighting its "great vigor", despite the attacks of those who seek "to eliminate it as a relic of the past, or an obstacle to the emancipation of the individual, or to the creation of a freer, egalitarian and happy society." Archbishop Tomasi added that family and society are "mutually linked by vital and organic bonds" and complementary "in the defense and advancement of the good of every person and of humanity," and that people "find unique protection, nurture, and dynamic energy from their membership in a strong and healthy family founded upon marriage between a man and a woman."
The article on Msgr. Tomasi's intervention, with the complete text of his discourse>>